The Graduate Diploma in Landscape Studies (GDipLS) is a part of the multi-disciplinary program that aims to produce students who are able to provide different approaches, thoughts, insights and interpretations on different landscape issues from the perspective of their main field of study.
The program encompasses the back subjects needed for the MTLA Program, further deepening and expanding the knowledge and skills of students thereby equipping them with better basis for creating solutions to pressing landscape architecture issues both in the local and national level, from rural to urban scales.
A student in a post-baccalaureate diploma program may opt to proceed to a master's program upon the recommendation of the Program Adviser and approval of the Dean.

A one-year program that will enable the non-Bachelor in Landscape Architecture degree holders to proceed to the Master of Tropical Landscape Architecture and, thereafter, take the LA licensure exam.
 Program of Study - Schematic Diagram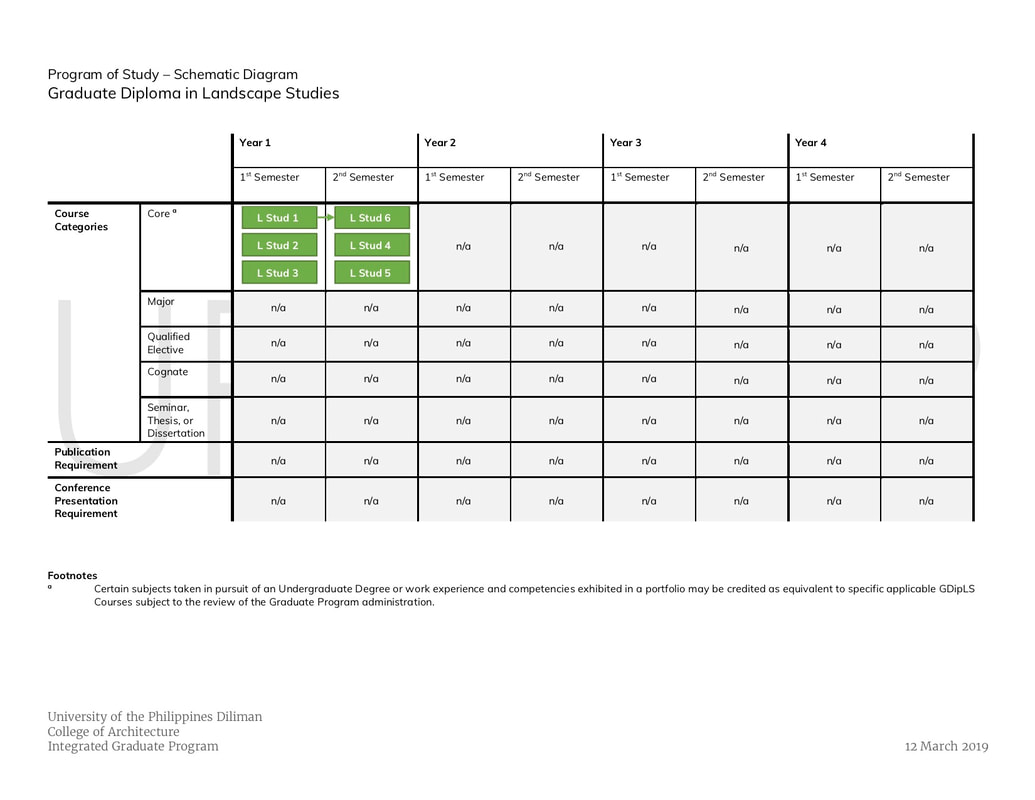 INTERESTED?
SEND US YOUR APPLICATION!