NEWS AND ANNOUNCEMENTS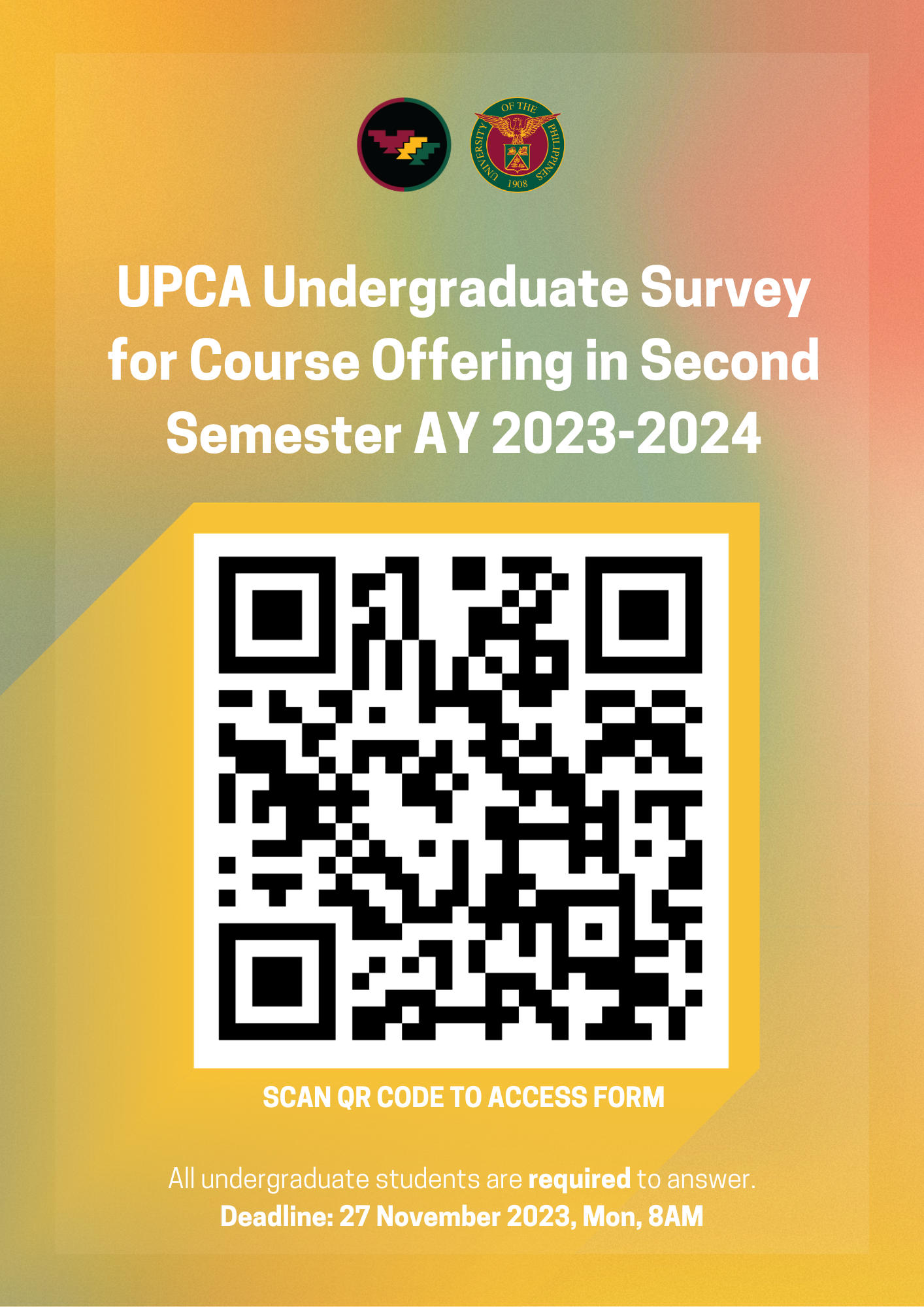 UPCA Undergraduate Survey for Course Offering in Second Semester AY 2023-2024
The online UPCA Survey for Course Offering in Second Semester is now open and will close on 27 November, 8AM. All UPCA students are required to answer…
Read more…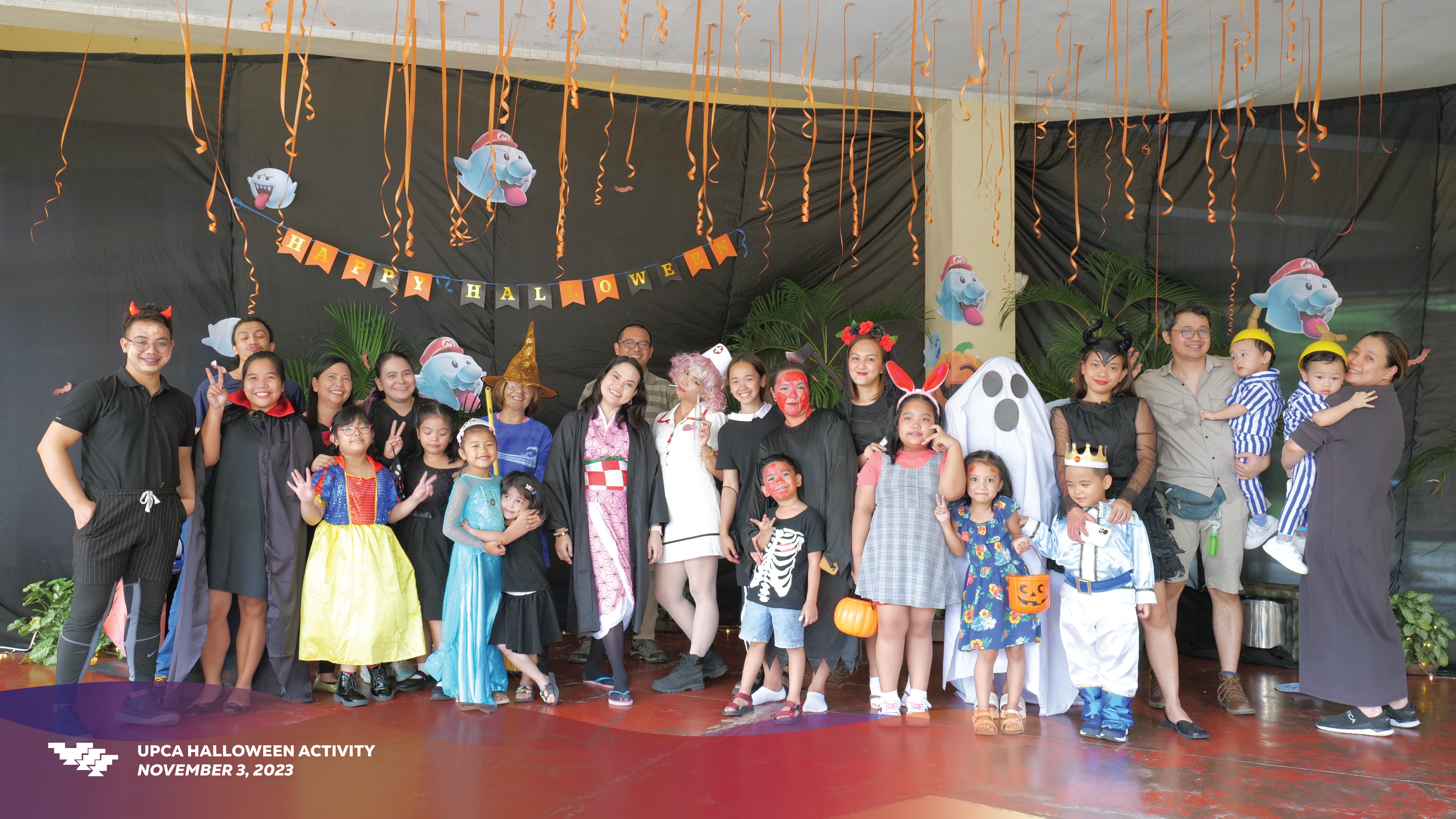 UPCA Halloween Activity
Thank you for joining us in celebrating Halloween last Friday, November 3, 2023. The event was a memorable and enchanting experience filled with delec…
Read more…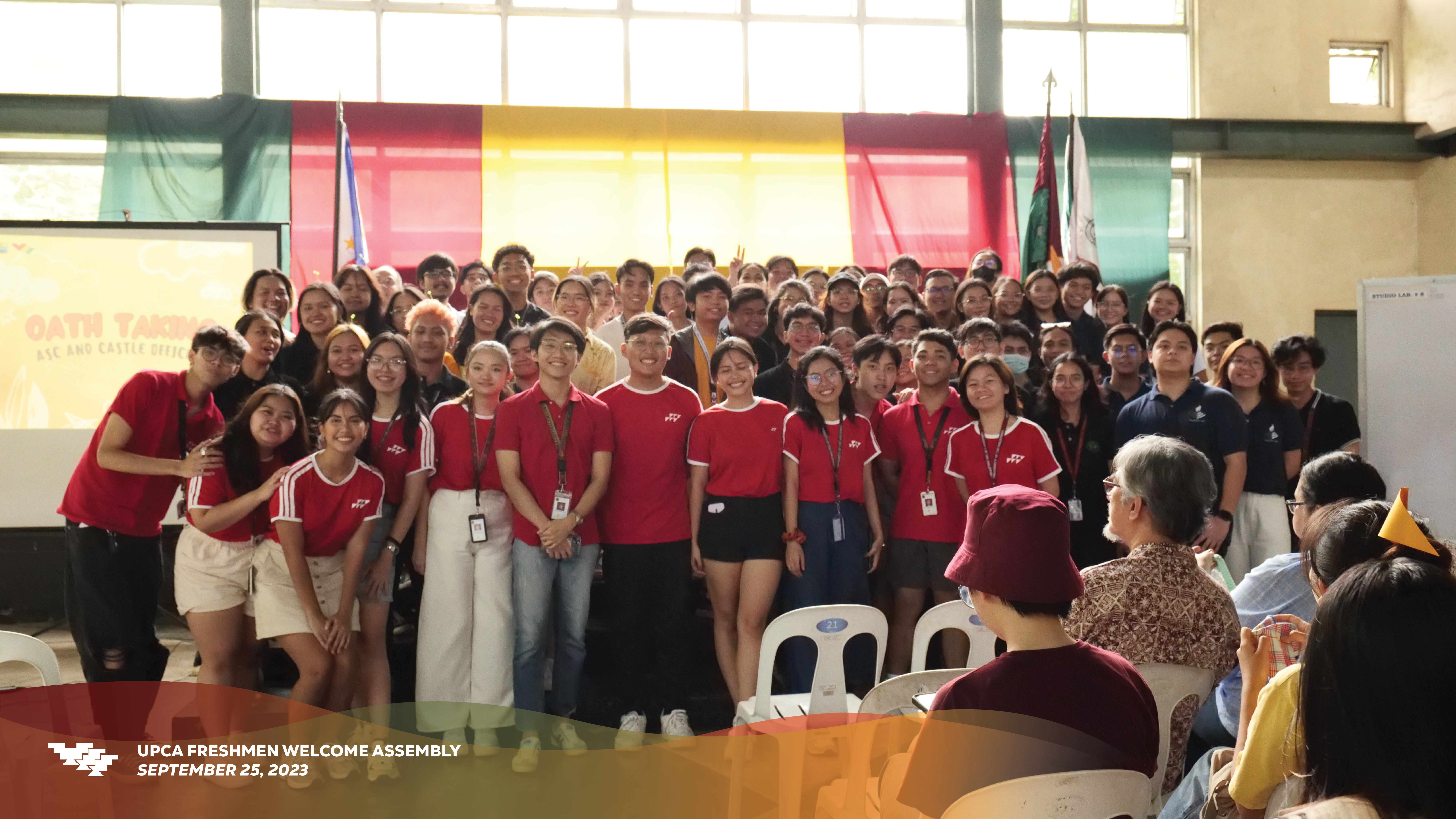 FST Welcome Assembly 1S AY 2023-2024
With the start of a new academic year, the College gathered for CAsangga, FST Welcome Assembly, organized by the ASC, last September 25, 2023. Hosted …
Read more…
UP COLLEGE OF ARCHITECTURE
The University of the Philippines' College of Architecture (UP CA) is one of the leading academic institutions in Southeast Asia, offering courses related to the designed and built environment. Established as an independent academic unit in 1970, its main degree program offerings cover Architecture and Landscape Architecture. Currently, the College offers two undergraduate degree programs, and five post-graduate degree programs including a PhD in the Design and Built Environment (PhDDBE).
LEARN MORE
ADMINISTRATION
The administration and management of the College of Architecture's operations is handled by three (3) main offices – that of the Office of the Dean (OD), Office of the Assistant Dean (OAD), and Office of the College Secretary (OCS).
LEARN MORE
STUDIO LABORATORIES
UP CA has seven (7) studio laboratories (SL), each with their own field of specialization. These studio laboratories (SLs) are on top of faculty hiring and development, academic content review, and development and research and extension project implementation. In particular, graduate students are assigned to their home studio laboratory where they will be focusing and aligning their studies and research work based on the agenda of their studio lab.
LEARN MORE