Haraya 2023 Highlights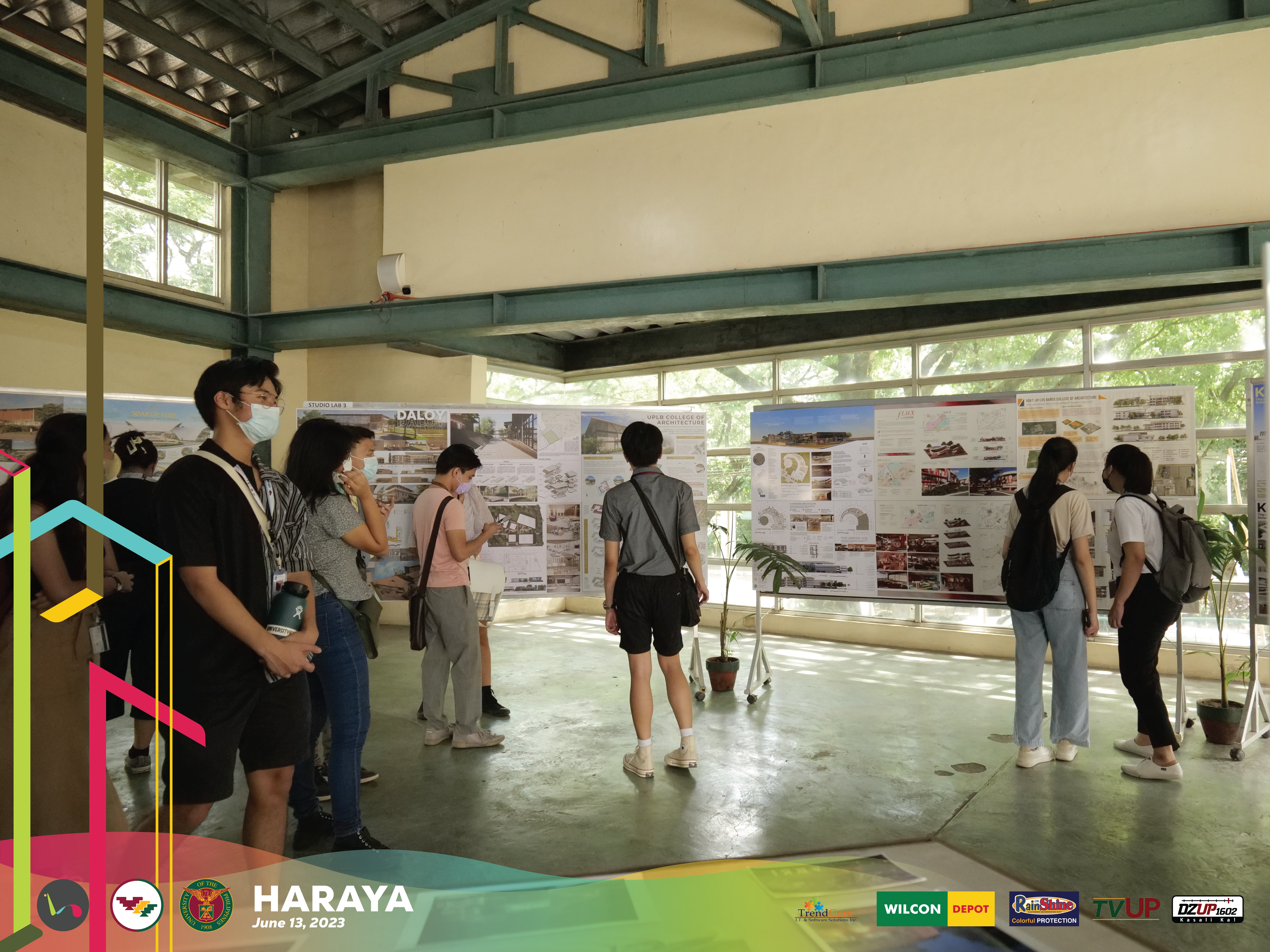 Haraya 2023, a vibrant celebration of creativity and innovation, unfolded over several dynamic days at the College of Architecture, UP Diliman.
Opening Ceremony: The Opening Ceremony, hosted by Asst. Prof. David Xander Lacson, featured a welcome speech by Prof. Luis Maria Bo-ot (Dean) and was attended by esteemed figures including Chancellor Edgardo Carlo Vistan II, Vice Chancellor for Administration Adeline Pacia, Vice Chancellor for Student Affairs Louise Jashil Sonido, and Information Office Director Jose Carlo de Pano. Notable College Deans and members of CAAFI and PRBOLA were also present. The ceremony began with award presentations for Best Comprehensive Design Projects and Best Theses, followed by the inauguration of the exhibit.
Parangal sa Mag-aaral: The Parangal sa Mag-aaral recognized recipients of the Certificate of Building Technology, University Scholar Certificates, and College Scholar Certificates.
Thesis Redux and Exhibits: The Thesis Redux segment showcased the exceptional work of awardees, captivating the audience with their presentations.
Design Clinic and Urban Sketching: Continuing the momentum, the second day introduced the Design Clinic and Urban Sketching events, facilitated by esteemed CA faculty members. Meanwhile, the exhibit remained open for visitors to explore and enjoy.
Arch 171 Tower Testing: Thursday witnessed Arch 171 classes conducting Tower Testing, while Archi 299 hosted an insightful webinar on architecture and energy. The Design Clinic and exhibit continued to captivate participants.
ARCo: The pinnacle of Haraya 2023 was the ARCo event, spanning two days, where graduate students, faculty, professionals, and researchers shared their innovative papers on architecture. With distinguished panel members and notable keynote speakers, ARCo provided a fitting and inspiring conclusion to the week-long celebration.
Haraya 2023 showcased an array of talents, academic excellence, and collaborative spirit, leaving a lasting impression on the university community and setting the tone for future accomplishments.
More photos and information about Haraya can be found on the Haraya official Facebook page https://www.facebook.com/UPCAHaraya and the College of Architecture official Facebook page https://www.facebook.com/UPCAHaraya.