FST Welcome Assembly 1S AY 2023-2024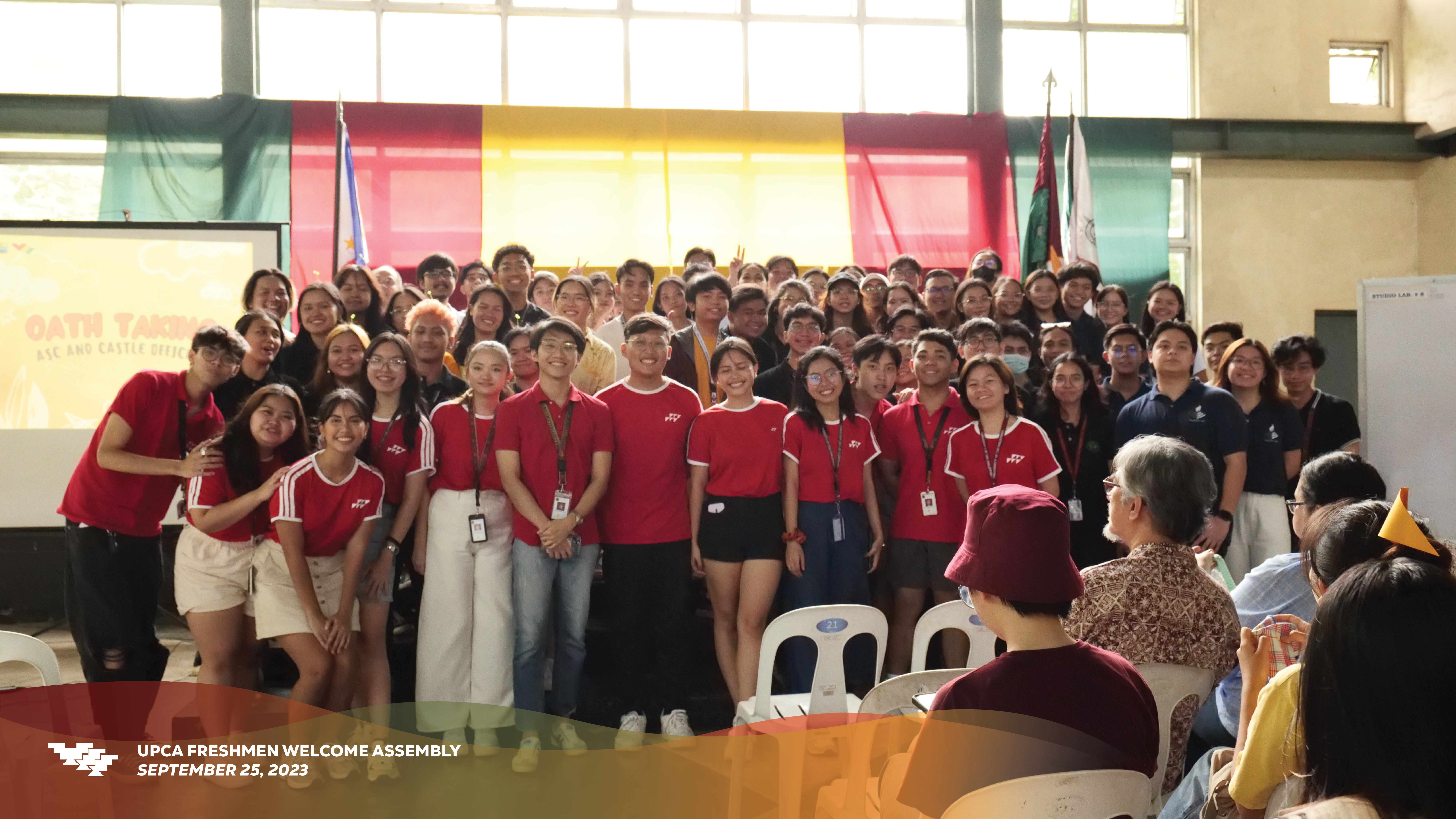 With the start of a new academic year, the College gathered for CAsangga, FST Welcome Assembly, organized by the ASC, last September 25, 2023.
Hosted by ASC members, the program commenced with an introduction by Ass.t Prof. David Xander Lacson (Student Relations Officer), and a welcome message by Prof. Luis Maria Bo-ot (Dean) which was then followed with presentations by the different offices in the College. Asst. Prof. Marie Edraline Belga (College Secretary) gave reminders on scholastic delinquency and Latin honors, Asst. Prof. Sarah Moussavi (Gender and Development Officer) promoted the Team's projects and services, Assoc. Prof. Nicolo Del Castillo (BS Architecture Program Director) gave an introduction to the program and Asst. Prof. Bianca Fernandez (B Landscape Architecture Program Director) introduced the LA Faculty Members through a short game participated in by the attendees.
After the presentations, UP Arkaira performed several songs, which was then preceded by the introduction of the UPD Architecture Student Council Officers, and an Oath Taking of the ASC and CASTLE Officers officiated by the Dean.
Prior to the event, a mini org fair was organized where different UP CA organizations put up booths that showcased their identities. Although, halted for the assembly, the fair resumed with presentations from the orgs and the event concluded with a message from the ASC.
The Freshie Welcome Assembly was successfully conducted, leaving a warm and positive impression to everyone who attended.